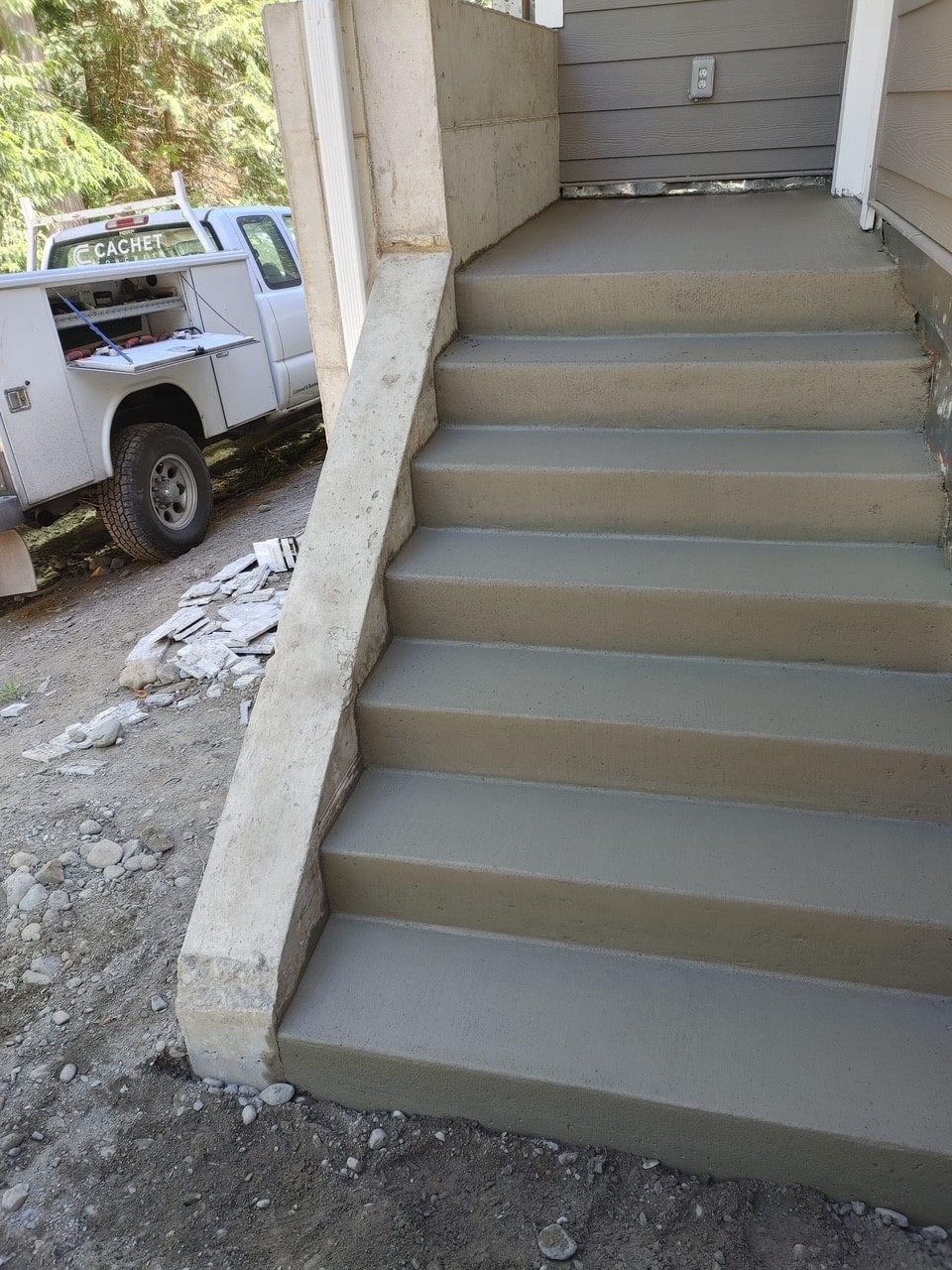 Stairs
Licensed & Insured
Family Owned Company
Top Quality Materials
Stairs are an essential element of any multi-level structure, providing not only functional access but also an opportunity to enhance the aesthetics of your property. At Cachet Concrete, we specialize in delivering top-quality stair services in Mount Vernon, WA. Whether you need a simple set of steps or a more elaborate staircase design, our experienced team is dedicated to creating durable and visually appealing stair solutions that meet your specific needs.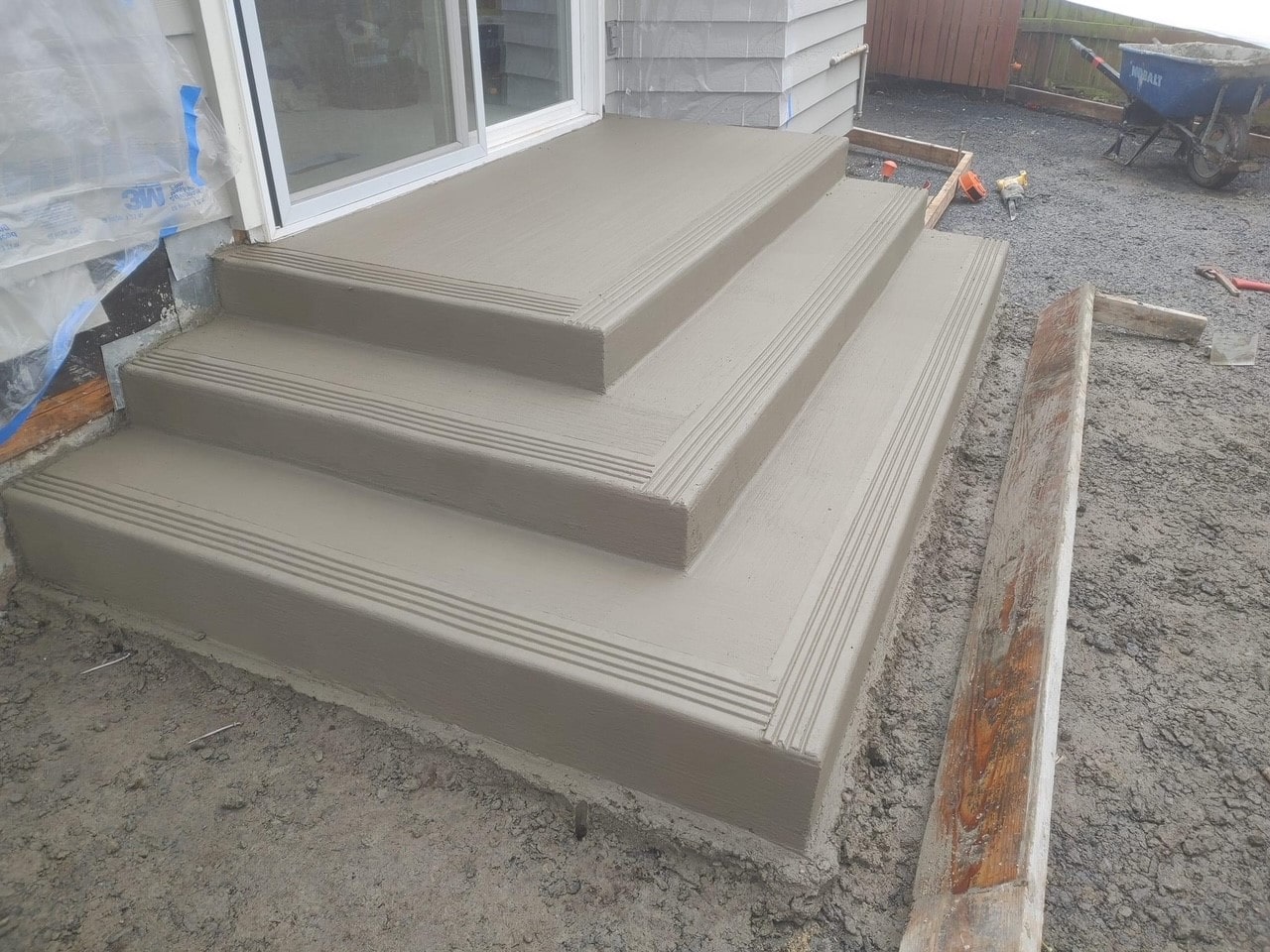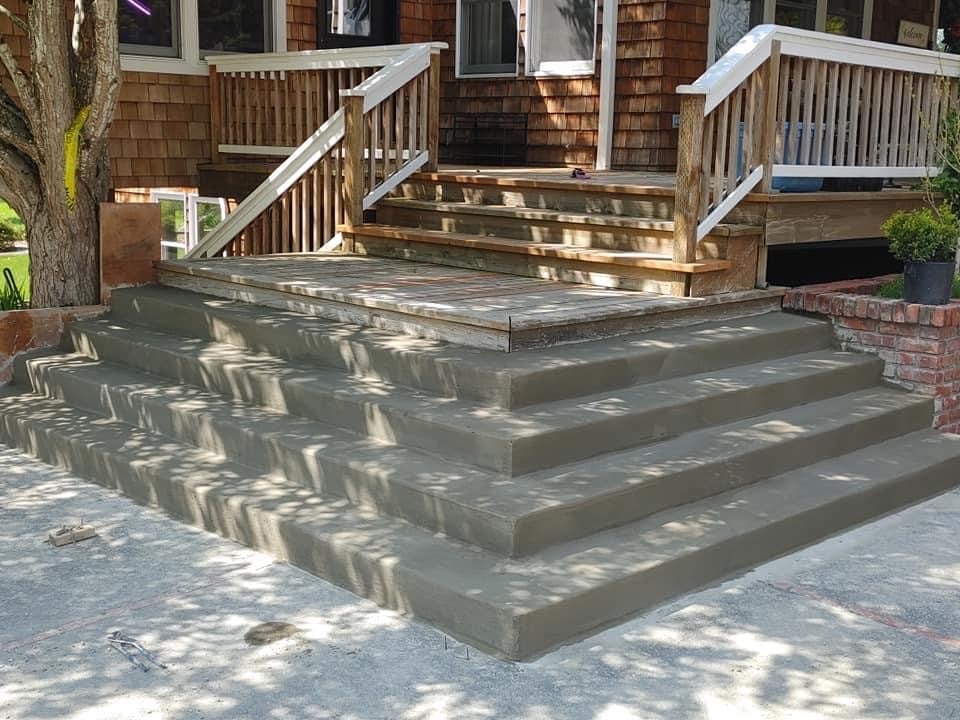 concrete stairs mount vernon wa
Enhancing Accessibility and Aesthetics
Functionality and safety are paramount when it comes to stairs, and Cachet Concrete understands the importance of providing sturdy and reliable structures. Our team of skilled professionals takes great care in every aspect of stair construction, from the design phase to the final installation. We consider factors such as the intended use, traffic patterns, and building codes to ensure that our stairs are not only aesthetically pleasing but also meet all necessary safety standards.
Your Reliable Commercial Concrete Crew
Functionality
Cachet Concrete offers a wide range of options for stair materials, allowing you to choose the one that best suits your style and preferences. We can create stairs using traditional concrete, which offers durability and versatility, or incorporate decorative elements such as stamped or stained concrete to add visual interest. Our team will work closely with you to understand your design vision and recommend the most suitable materials for your project.
Aesthetics
In addition to functionality, stairs can greatly contribute to the overall aesthetics of your property. At Cachet Concrete, we believe that stairs should be more than just a means of getting from one level to another; they should make a statement. Our team can customize the design of your stairs to match your desired aesthetic, whether you prefer a sleek and modern look or a more rustic and natural appearance. With our attention to detail and craftsmanship, we can create stairs that seamlessly integrate with your overall design theme.
When you choose Cachet Concrete for your stairs project, you can expect a seamless and professional experience from start to finish. Our team will work closely with you to understand your specific needs and design preferences. We will provide expert guidance on design options, materials, and any necessary permits or regulations. Throughout the construction process, we will ensure open lines of communication to address any questions or concerns.
At Cachet Concrete, we take pride in delivering exceptional results that exceed our customers' expectations. Our commitment to quality craftsmanship and customer satisfaction is evident in every project we undertake. We stand behind the durability and longevity of our stairs, offering warranties on our services to provide you with peace of mind.
Whether you need a small set of steps or a more intricate staircase design, Cachet Concrete has the expertise and experience to bring your vision to life. Trust our team to deliver sturdy, visually appealing, and functional stairs that enhance the accessibility and aesthetics of your property. Contact us today to schedule a consultation and let us transform your space with our exceptional stair services.
ARE YOU IN A RUSH?
Need To Talk To Someone Immediately?